Murugod
---
Idam shariram kountey ksetramidhiyate |
etaddhyovyakti tam prahuhu kshetradnya iti tadvidaha ||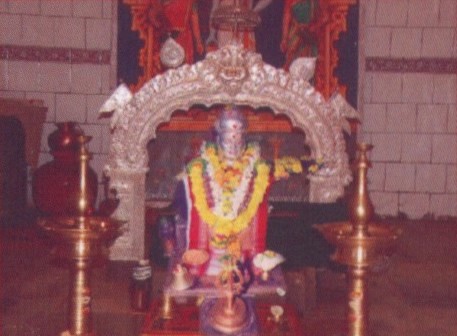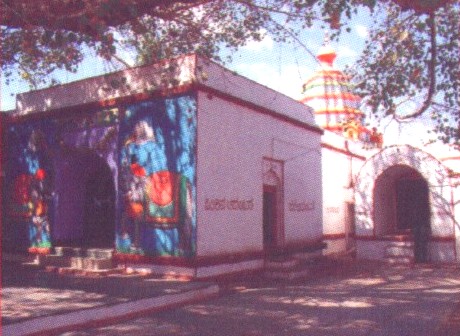 Murugod is situated in Belgaum district, 30 miles away from Belgaum and 40 kms away from Dharavad . It was known as Amar-kalyan also.
Sri.Chidambar Mahaswamiji born at Murugod only . The place of birth is still available for the darshana of pilgrims . As per order of Shri Paramacharyaji of Kanchi Kamakoti the statue of bal chidambar ( Child Chidambar ) is established . This is just on the backside of the present house where Shri Chidambar Mahaswamiji's house.
Just half km away from Muragod , Kengeri is situated . It is the place purchased and deveopped by Shri Martand Dixit . After the avatara as per dream , Linga sthapana (establishment of linga) is made here. And a big temple also built. You can also see the audumbar tree in the place where Shri Maratand Dikshit's body has given agni . In that place on the third day when the family members reached to collect ash and bones to there surprise a small audumbar tree was seen . The same tree has became big now . It is just adjustant to the main temple where Linga is established . Near to this a little temple of mother of Shri Chidambar Mahaswamiji is situated .
Infront of the temple of mother of Shri Chidambar Mahaswamiji there is small temple of godess Banshankari. It is the place where Godess Banshankari gave darshana to ShriChidambar Mahaswamiji . A temple of Martand Bhairava is also there . A well is situated in front of this a big Ashwath tree the water of which is used for pooja etc. Underneith the ashwath tree padukas of Lord Dattatrya are available for darshana .
Three times in a day pooja or worship is done .Bhajana at night , shejarti, rudra-bhishaka on monday ,thirsday, palki seva on every monday, lakshya bilvaarcha during sharavana , on kartik vadya shasthi, janmotsava of Shri Chdambara Mahaswamiji is performed . Malhari navaratro-utsava in margashish .The ratho-utsava and wedding anneversary is also performed .There is lake near the temple but presently it is not mentained cleanlyness .
Once Shri Martand Dixit was on sanchara , during the time he was thinking to go for the darshana of his sadguru Shri Swayamprakashji. Accordingly he started for Varanasi. On the first night hault at the village Subbapur (Subramanya ) he had a dream in which Shri Swayamprakashji arrived and told that " you should not come to Waranasi , as tomorrow I am leaving my body . And you establish a Linga in my name here at Subramanya. " And Shri Martand Dixit has done accordinly. The linga was as named Swayamprakash linga. after some days a temple also has been built . Presently the temple is available for the devotees . The place comes under Parasgad talooka just 7 kms from Murugod.