Birth-day Anniversary
---
Avyaktam vyaktimapannam manyante mambudhdhayaha |
param bhavamjanantah mamavyaymanuttamam ||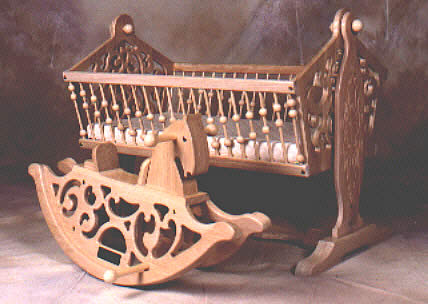 The devotees of Shri Chidambar Mahaswamiji use to celebrate the birh day as "Janmotsava". Some people perform, indivisualy at their home , some group wise , some at Shri Chidambar mahaswamiji temple where the temple is available or built. The same thing also performed at holly places of Shri Chidambar Mahaswamiji .
Be planned or prepared well before to celebrate Janmotsava on Kartik Shasthi also called as Chidambar Shasthi. For the preparation you need the Pooja articles such as Halad, Kum kum, Gulal Bukka,Coconuts, saint , perfumed sticks,camphor,flowers, ghee and PALNA (cradle ). Other things like rice,blousepiece, milk ,sugar if you want to celebrate in a big way sweets or meals for the gathered people.
Starting with Kaakada aarati ,pooja of the cradle is performedand a mat is kept before it. The cradle is garlended with flowers . Rice and wheet are kept on mat and a coconut near the rice or wheet . All the married ladies are to gather around cradle . Then another coconut with a cloths sarounded is kept with earlier one. Then to sing a song of the god . Gulal and flowers are distrubeted to all and at 12 clock noon with a song Pragatala Chidambar............ all the flowers and gulal thrown on coconut . You may sing the birth songs of Chidambar and perform the aarti. Then the coconut(So called baby Chidambara) rounded with cloth is to be bathed in a tray like a baby after that new clothes surounded and kept in the cradle or slept in the cradle. and the naming ceramony takes place .
He should be named as like we people naming our child as with first name Atchuta,Ananta,Shankara,Vishnu lastly as Chidambara at every name gulala and flowers to be thrown towards the cradle. The married women ( Suhasinies )should be given respect with sweets . Which in Indian tradition called as ( othi bharane) then sweets are to be distributed . If the celebration is in big form Naivedya is to offered to baby first then to everybody.
The time table of Janmotsava at Kengeri and Gurlhosur are as under :
On Kartik vadya Shashthi :-
from 4 A.M. to 6 A.M.
Kaakda aarti, Bhoopali, Mangalaarti and Pooja of Shri Chidambar Mahaswamiji.
from 9 A.M. to 11 A.M.
Procession of photo of Shri Chidambar Mahaswamiji.
from 11 A.M. to 12 Noon
Janmotsava, Tottal Utsava (Cradle festival), Palana Abhang (birth-day songs), Aarti.
from 12 Noon to 02 P.M.
Abhishek, Mahapooja, Mahamangalarti, MahaNaivedya.
from 02 P.M. to 04 P.M.
Mahaprasad distribution.
from 05 P.M. to 08 P.M.
Sangit seva (Classical music), Bhajan, Kirtan etc.
Kartik vadya shashti monday earli morning 9.55makar lagna amsh 01 karka ras pushya nakshatra shake 1680 bahudanya nama sanwatsara (1748-1815 A.D.)