Invocation
---
Vakratundamahakay Suryakoti samaprabha
Nirvighnam Kuru Me dev Sarvakaryeshu Sarvada ||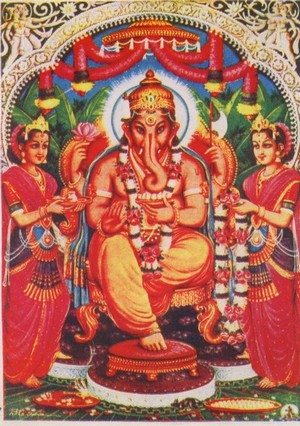 Aum Shri Mangal Murtaye Namaha, Shri Chidambar Mahaswami Namaha ,Shri Saraswataye Namaha, I prostrate at the lotus feet of all of you. Please bless me to learn and write A B C of Shri Chidambar Mahaswamiji. I also pray at the lotus feet of Shri Mallayya of Devara Hippargi and Shri Banashankari of Badami along with Tuljabhavani and Shri Venkataramana and Shri Khandoba. I prostrate at the lotus feet of Shri Madivaleshwar of Garag village, Shri Phalahareshwar of Auradi village, Shri Nagalinga Yati of Navalagund village, Shri Channabasaveshwar of Nargund village and Shri Bhujang Swami of Lokapur (all are from the villages of Murugod) who are also equally enlightened friends or of same age group of Shri Chidambar Mahaswamiji. I have to prostrate at the lotus feet of Shri Paramacharyaji of Kanchi and I must bow with all respect at the feet of Sant Rajaram, Sant Vithabai, Shri Sivashastri and Shri Sakharam Garde. I also bow at the lotus feet of my mother smt. Kamala, father Vasantrao, my sadguru Mrs Vimal Gajanan Patwardhan and Shri Gajanan Herambh Patwardhan (Disciples of Shri Gulawani Maharaj). I must prostrate at the feet of sadguru Sau and Shri Shrinivasji Katkar Sir, who blessed and enlightened me to understand the timeless teaching of Shri. Chidambar Mahaswamiji.
It's extremely difficult to perform the duty in the form of Avatara than that of the Almighty, that too in Kaliyuga as he can be seen in physical form, but Shri Chidambar Mahaswamiji has done it to establish the dharma. He is the avatara of Lord Shiva who has got control over not only on many universes but also on gods. It is said that he is the cause for the birth of even Brahma, the creator of the universe. You are the creator and you are the creation, as well as the destroyer and then what I can write and that too about whom and how!
O Holy Spirit of Shri Chidambar Mahaswamiji ! You alone are blessed with the Five divine heads but for mortal beings like us only one is visible. You are such as transcendent genius who is beyond mortal reach. Everything seems dwarfed in presence of your towering and all-encompassing spirit. Every living organism is always at your mercy. You are the ultimate cause of everything that being with you and ends with you. You are the ultimate controller of everything in this world. Your omnipresence is reflected in many forms and you are known to us by various names, but you are the ultimate origin and destination of every object in this material world. The spontaneity of our vast and endless universe is inspired by the divine energy known as the holy Goddess, Shakti, your equally divine wife and an indivisible part of your divine presence. The endless march of this universe towards its divine destination is happening under your son's Lord Ganesha's auspicious guidance. Hence he is rightky addressed Mangalmurte. these attributes assign him a concrete existence in this metaphysical reality. We are such a insignificant humble and mortal human beings who are unable to worship your great spirit with the help of this benign transcript. O my Holy Mahaswmiji ! What humans and prayers shall I/we sing of your omnipresence? Your divine incarnation has expressed itself in the multiple roles of child (son), father, grandfather, brother, husband, sadguru and God. Your holy name (Chit + Ambara) reflects a heavenly fusion of chit(consciousness) and ambara (cover). Favour me O my Lord ! By accepting this verbal tribute of mine and bless me !
The eightinth century was the most difficult and darkest period of history of India. It witnessed a terrible nightmare of violence, unrest and uncertainty of life for humans and all the other living creatures. the period between 20th November 1758 and 1815 (that is, Monday, Kartik Vadya Shashthi, Shake 1680 to Wednesday, Poush Shukla Chaturthi, Shake 1737) witnessed the incarnation or avatar of Shri Chidambar Mahaswmi. During this period, like Lord Krishna, he created miracles, from his childhood to the period of Somayaga, he re-established the dharma (the law of righteousness) and ensured the contuinity of our Indian culture. He rejuvenated the social, political and spiritual traditions. The greatness and the spiritual authority of Shri. Chidambar Mahaswmiji can be recognised from the fact mentioned in the holy records that the holy Datta-incarnate (Datta-avatar) Shri Akkalkot Swmi Samarth maharaj, himself was present at the altar (Yadnya structure) during the ritual ceremony to serve the ghee. Another incredible aspect of Shri Chidambar Mahaswmiji is that he could speeak Fify six languages. the repitition of the blissful name, that is, "Shri Chidambar Mahaswmiji" in this text is intended to let the readers to reap the benefits of its chant.
Shri. Chidambar Mahaswmiji was born and brought up in Karnatak. He tried to review the spirit of people through his religious and spiritual discourses. Though his work remained confined to Karnatak, most of his disciples hail from Maharashtra. There is much literature in Marathi language on him.
I must prostrate to Shri Dixit family members living in different areas. I must thank Mr. Dhruva Gokak and friends of Chikodi, Chidambar Seva Samiti Madihaal, Dharwad particularly Shripad Shastri Dodwad. My friend Mr V R Kulkarni and family who always extends a helping hand and have a major share. I am also thankful to Shri Shailesh Swami, the drawing teacher who colored the skethes. I also thaank my wife sau Sudha, son chi. Kaushik, daughter ku. Shreeya, my sister sau Vidya and her husbund Shri. Hanmantrao Kulkarni family, my brothers N.V.Kulkarni and D.V.Kulkarni and family. My father in law family sau Lalita and shri Ramrao Khanage of Gulberga who helped me a lot. I am also thankful to all those who have helped in my work if I forgot to note here.
This verbal tribute is like holding a lighted incense stick before the Sun. I am very much sorry for the mistakes, short comings, omissions, changes, wrong referances etc. if any. Kindly excuse me with a kind heart. I request you to treat it as "your child's first alphabate on a slate in front of you "
Whatever sins I have committed with my hands, feet, voice, body, actions, ears, eyes, or mind, whether prohibited by the scriptures or not, please forgive them all. O ocean of compassion! O great god! O benevolent lord!